The Dunlawton Sugar Mill Gardens is open from 8:00 am to 5:00 pm daily except Christmas Day and New Years Day
There is no admission charge
Donations are appreciated
We do not have a telephone at the Gardens. If you have a inquiry please email us at info@dunlawtonsugarmillgardens.org
​PHOTOGRAPHERS
Please check the Reserved Dates Calendar on the "Reservations " page to avoid any conflicts with already reserved events at the Gardens. You will not be allowed to take pictures at the Gardens on the days there is a reserved event scheduled.
Please be sure, as you pass by the donation box when you leave, to support our efforts to provide photographers with this beautiful venue to take beautiful pictures.
Please observe these important rules:
Dogs and other pets may be your best friend BUT they can be a garden's worst enemy! Many of our plants are poisonous to your pets and they can be harmful to our plants. Please do not bring any pets for their safety and to keep the gardens beautiful for everyone! Exceptions are made for properly certified guide and companion dogs.
Pets are not allowed in the Gardens!
---
We are a botanical gardens not a children's playground. We are experiencing a heavy infestation of Poison Ivy this year so, STAY ON THE PATHS! Keep your children close. The Gardens are maintained by volunteers. We are also a repository for some of Volusia County's historical artifacts. Help us protect these items. Do not bring food snacks or drinks into the Gardens. Picnicking is not allowed.
No food or drinks are allowed. Keep your children close. Do not deface historical items!
---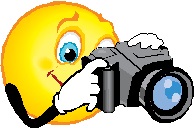 Photographers are welcome. Please check the "Reservations" tag and/or e-mail us at info@dunlawtonsugarmillgardens.org ahead of your photo shoot to make sure your work doesn't conflict with other reserved events (weddings, memorials). Photo shoots are not allowed during these reserved events. Please follow the posted rules and do not climb on or in the flowerbeds, the benches, the bridges, the dinosaurs and all other historical objects and features.

Professional photographers: we are a non-profit, all volunteer, organization. Please consider becoming a corporate member of the Gardens or leaving a donation after each photo shoot to help us keep the gardens beautiful for your business.
All photographers should check at the "Reservations" tab above to avoid conflicts with reserved events!
---
NO SMOKING OR OPEN FLAMES IN THE GARDENS!
---
Other Garden restrictions:
No Bicycles or skateboards
No alcohol
Do not climb on or in the trees, the benches, or the dinosaurs. (The dinosaurs are made of a thin and fragile coating of cement and they are showing their age by cracking and crumbling. Please help us keep them around for another 60 years by not climbing them!)
Do not stray too far off the paths as there is poison ivy and poison oak in the foliage.
Vandals and trespassers will be prosecuted
Minors must be accompanied by a responsible adult
Thank you for your consideration!

​